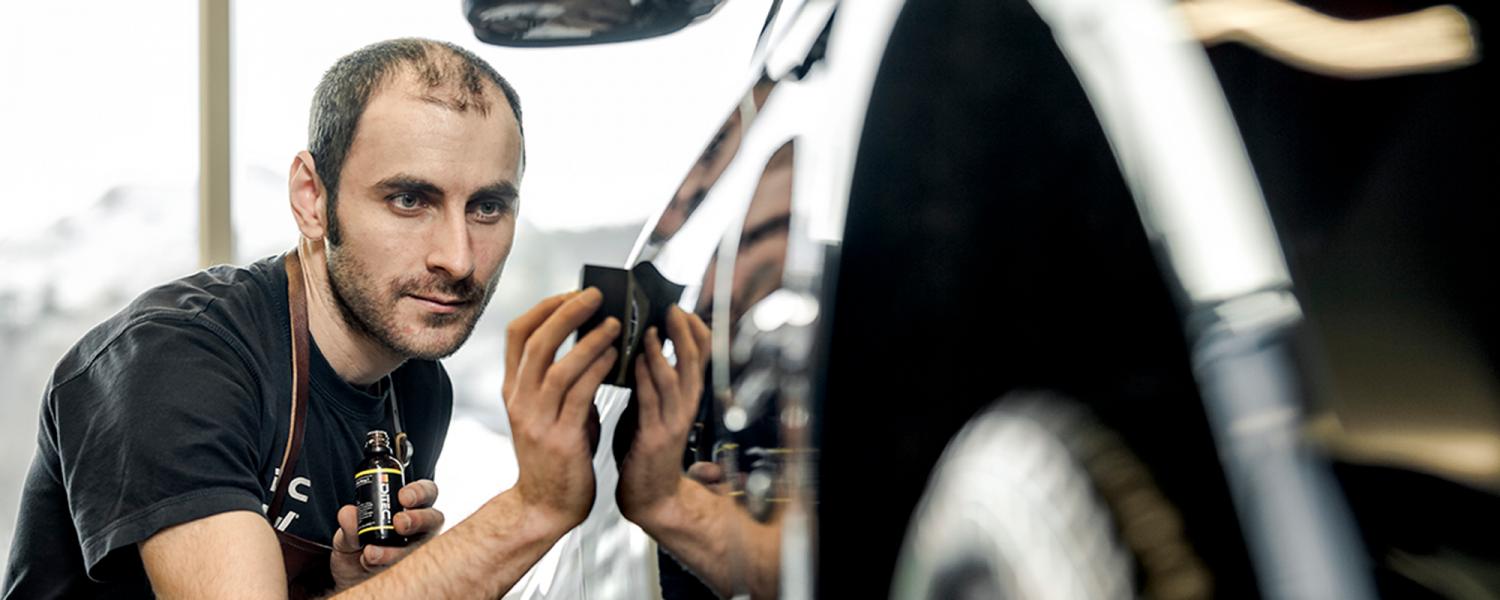 START A DITEC® CENTER IN YOUR COUNTRY - Become a successful entrepreneur and raise the status of your business.

DITEC® provides tools to help you succeed. Our concept is to provide services that protect the car and make maintenance easier for the car owner. When you run a DITEC® Center, you have help from all the knowledge we have gained from developing paint protection and other car care services for more than 30 years.
We are the DITEC® International Trademark Rights holder. There are many benefits from joining our organization, besides that it gives you the opportunity to use the DITEC® trademark. You will also get access to all our products and marketing material. Our complete solution gives your company a professional representation. No Royalty We do not charge any royalty fees to our members. Each DITEC® Center has the help from our trademark, experience and tools – and can at the same time make good profits without having to pay a percentage to Ditec International AB like many other companies do. Communication Platform We will give you a DITEC® webpage.
Marketing Materials
Save time and money by using completed marketing material, ads, photographs and illustrations. You will find inspiration and material to download on the intranet. Follow the guidelines on how to use the DITEC® logo (see general guidelines on the intranet).
Joint Booking System
The DITEC® Online Booking System (DOBS) has many functions that will make your work much easier. It is a web-based application that keeps track on, for example, your bookings, time planning and notices of service maintenance. It also functions as a database of all treated cars and existing customers.
Start-up Package
You get everything you need to get started: chemicals and equipment to perform high-qualitative services as well as marketing materials and clothes (see page 7 for more information).
Training Courses
Our skilled tutors will teach you the art of car care on a professional level. You begin with a basic training course. Then continue to raise the scope of your business with courses in Spot Repair, Paintless Dent Removal, Window Tinting and more.
Support
You can get support by email, intranet and phone. We will help you to develop your business in the best way to succeed in your local market.
Distribution
Are you interested in becoming a distributor in you country? Drop us a few lines and tell us a little bit about you and your thoughts and we will the contact you with more information!
Each center gets its own webpage that is integrated with the website www.ditec.eu and ditec-international.com. This makes it easier for customers to find you. You will also get a DITEC® email address and ability to keep updated on our intranet.