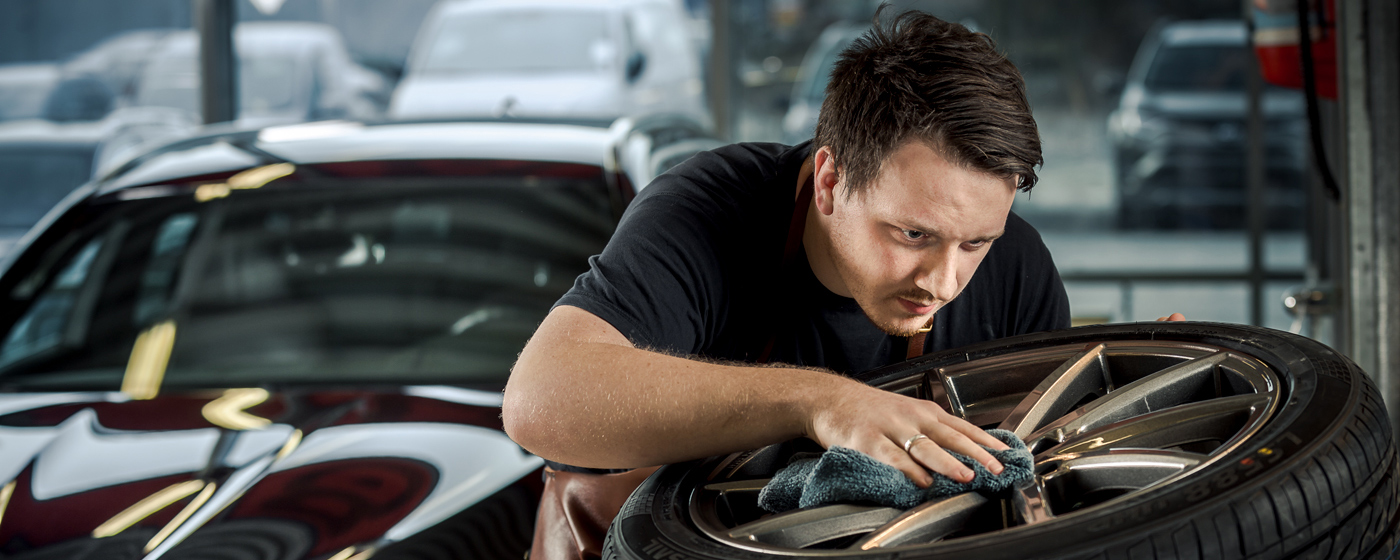 We are DITEC® International AB
DITEC® International AB is the Trademark rights holder - and the exclusive developer and supplier of DITEC® Professional car / marine care and preservation products all over the world.
The history about DITEC® dates back to the early 1970s.
The embryo of what would become Ditec Original Paint Preservation was originally developed in Japan where a need was seen to protect the paint on brand new cars before being transported on open ships across the seas. After a number of weeks at sea, many cars had permanent paint damages from bird droppings, salt spray and even rust. The Japanese technicians therefore developed a protective product that was applied in two stages, where stage two was left on the car's paint during transportation.
After some time, it was found that the treated cars showed less tendency to rust and retained their shine much better. The patent was bought from the Japanese and further developed over the course of a number of years in Denmark, to become a complete paint protection system - This system thinking lives on to this day and is an essential part of Ditec's success story.
The first Ditec Paint Protected cars rolled out on the roads almost 50 years ago, which makes us one if the pioneers in the paint protection industry. Today 50 years later, and thousands of protected vehicles later we still have the same passion for developing the system and methods to supply the market with the best possible products.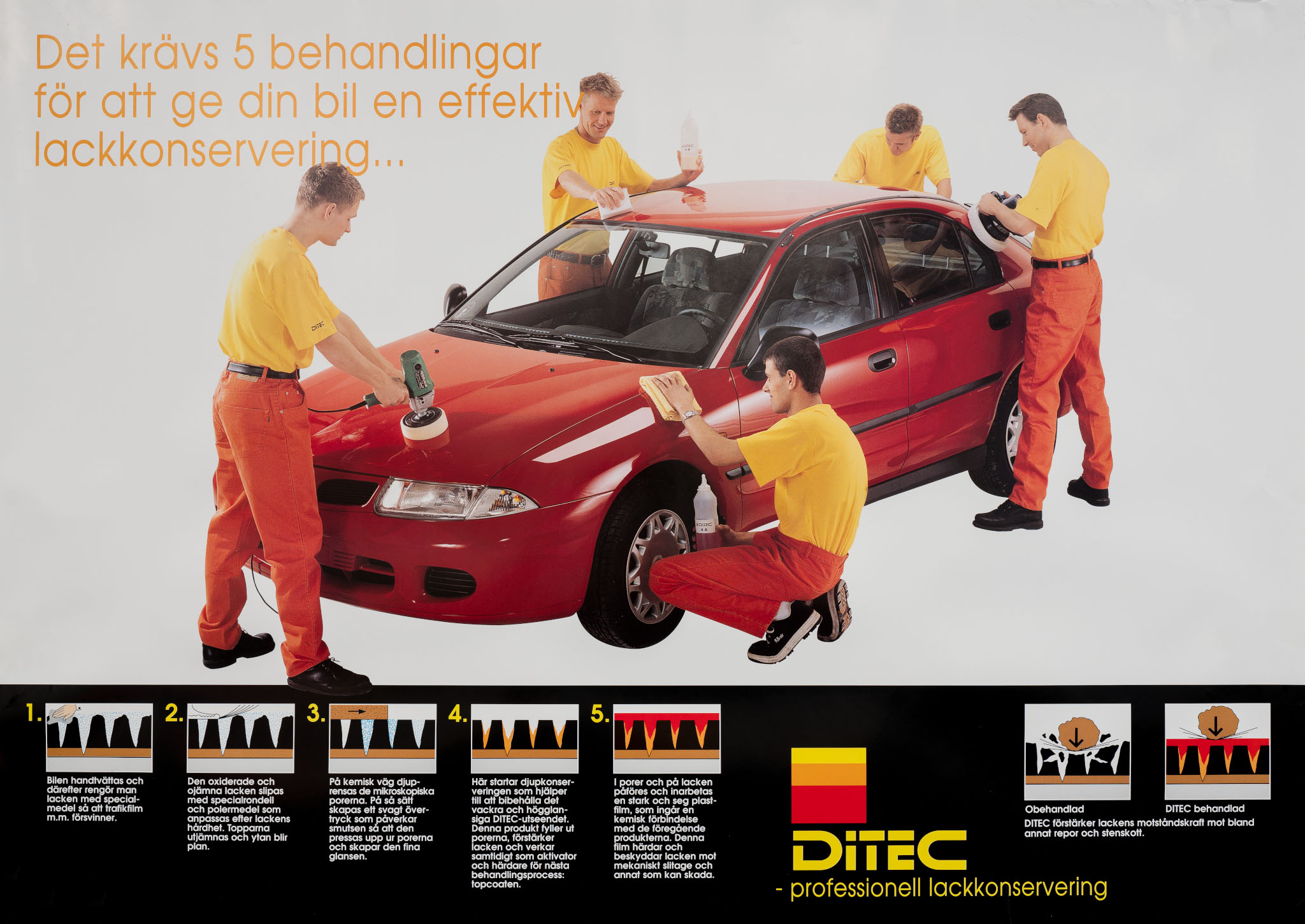 DITEC® Today
DITEC® International has gone from being a supplier of paint protection to offering a complete range of car & marine care products in the premium segment. We are market leaders in Scandinavia with more than 150 DITEC® Centers and Certified Installers. During the last 10 years our brand ha spread to Middle East, USA and Europe. In 2023 we will establish new distrubiutions in Turkey and in the APAC Region (Asia Pacific).
All the products are developed in Scandinavia and adapted to the tough climate that prevails. Hot summers, rainy autumns and harsh winters mean that the vehicles are exposed to severe stresses and sets high demand on the products.
Since 2020 DITEC® International AB is 100% owned by Ditec Holding A/S in Norway. Our headquarter and training facility is situated in Stockholm, Sweden in just 5 minutes range from Arlanda Airport.
We are a small but skilled team with a big heart for DITEC® and for detailing.